At a time when we are fighting a losing battle against plastic pollution among other sustainability challenges, the novel Coronavirus has brought a new twist to the tale.
While the month after month lockdown is helping lower air and water pollution to a considerable extent, the rise in usage of disposable masks and gloves has become a serious threat.
One, these items are neither recyclable or biodegradable.
Two, improper disposal is causing another spike in plastic pollution affecting not only humans but also all the other species we share our planet with.
Eight million metric tons of plastic waste enter the oceans every year. This equates to one garbage truck's worth of plastic being dumped into our oceans every minute. The total weight is the equivalent of 90 aircraft carriers.
COVID-19 triggered an estimated global use of 129 billion face masks and 65 billion gloves every month. If we stitched together all of the masks manufactured already, and projected to be produced, we'd be able to cover the entire landmass of Switzerland.
The use of Personal Protective Equipment (PPE) has emerged as the most reliable and visible preventive control safety gear to keep the COVID-19 transmission at bay.
Typical PPEs, also referred as PPE kits, are made of over 50% plastics (which takes up to 500 years to degrade) like PP, PC, and PVC, etc., includes surgical face mask with metal strip, gloves, goggles, full-body suits containing pants, gown with head cover and shoe cover.
National Disaster Management & Safety protocols have advised the use of PPEs, by attending physicians and all the healthcare– nursing staff, funeral workers including visiting families etc., who are directly or indirectly in contact with any COVID-19 patients. In the wake of necessary preventive control measures, it is evident that the used PPEs waste is likely to increase multiple folds and will stress the current waste management systems, and now pose a grave threat to the environment, if not tackled properly.
Every city, every locality notifies containment zones and active cases, but there is no data on disposal of medical waste and the garbage created by masks, gloves and shower caps lying on the roadsides, near or around dustbins.
In developing countries, very few populations are vigilant about the segregation of the household waste as a result Bio Medical Waste is not getting its way to incinerators.
Naturally, the priority since 2020, has been mitigating the contagion of the virus, but essential components controlling the spread of the virus are hampering the sustainability of the planet.
Surge in Plastic Demand: 
Every piece of plastic we have ever touched is still on Earth. It may be intact or disintegrating, but it is still here. Pieces of plastic lie everywhere, from the depths of the ocean to the peak of the highest mountain. And more plastic enters the system every second.
The pandemic has led to a surge in pollution from disposable products like plastic face masks and hand sanitizer bottles. Our streets, beaches and ocean have been hit by a tidal wave of COVID-19 waste including plastic face masks, gloves, hand sanitizer bottles and food packaging.
Global sales of disposable face masks alone are set to skyrocket from an estimated $800 million in 2019 to $166 billion in 2020, according to business consulting firm Grand View Research.
But this is only part of the story. Social distancing has also led to a flood of products delivered daily to homes – wrapped in a plethora of packaging – as people turn to online shopping and takeout services. The ensuing plastic waste is enormous.
The list of non-toxic, biodegradable or easily recyclable materials that could replace plastic includes many well-known materials, such as glass, ceramics, natural fibres, paper, cardboard, rice husk, natural rubber and animal proteins are the need of the hour.
And unless economic stimuli focus on green initiatives, there is a risk of a sudden upsurge in polluting activity as construction and manufacturing are used to drive recovery from the global downturn the virus has created.
This cost incentive, along with lifestyle changes that increase plastic use, has complicated the challenge of overcoming plastic pollution.
Import and export restrictions, as well as declines in the availability of cargo transportation, mean that large amounts of food have also gone to waste.
And as this organic waste decays it will release greenhouse gases.
Prioritization of human health over environmental health has led to the delay or reversal of policies aiming to reduce single-use plastic. As a result, demand for recycled plastic material has dropped, the profit margins of recycling have decreased, and the environmental footprint of plastics has increased.
We need urgent and coordinated commitment to circular economy approaches, including recycling practices and strict policies against plastic pollution.
Economic Pressure:
Economic fallout of the pandemic has far wider-reaching effects. In October, the World Bank estimated that the global recession caused by the pandemic may cause up to 150 million more people – almost 2 percent of the world's population – to fall into extreme poverty.
Historically, prolonged poverty shock has been linked to increases in deforestation and biodiversity loss as products such as fodder, fuel, timber and bushmeat become more necessary both for subsistence and for a source of income.
America and Asia-Pacific region witness an increase of 63% of deforestation and the deforestation effect is the strongest across the African tropics, increasing by 136%.
These extra pandemic pressures come at a critical time for biodiversity, as the world seeks to agree decadal targets to constrain human impact on nature.
Some areas ordinarily highly dependent on nature tourism have seen an increase in activities such as poaching. At the same time, rising urban unemployment is causing many people in lower-income countries to return to their rural roots, swelling populations in sensitive areas
The researchers suggest that stay-at-home orders may have reduced ground-based monitoring and enforcement of biodiversity regulations by governments and community-based agencies.
A global problem demands global solutions. Poorer countries will require financial support in achieving biodiversity targets, not least in the wake of the pandemic.
Countries with large biodiversity footprints outside their borders should contribute more money to the Global Environment. Another solution would be to link debt forgiveness with biodiversity performance.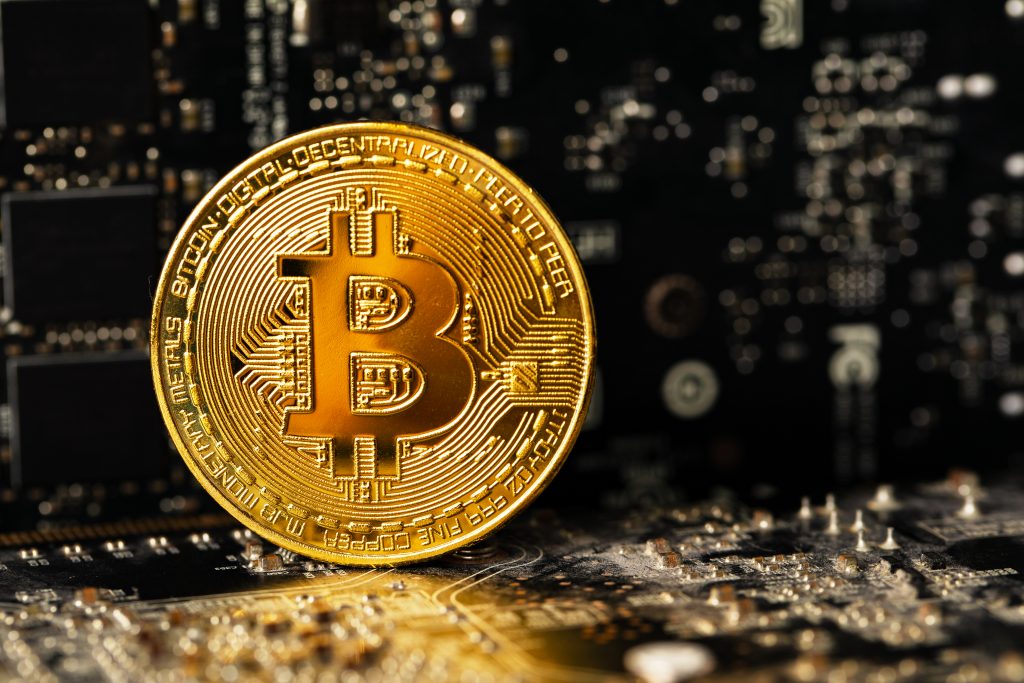 Cryptocurrency lead energy wastage:
Covid 19 came with a lot of uncertainty, right from restrictions in buying to restriction in travelling, everything was having a fading future. Restrictions came with decreasing expenditures and everyone started looking for better return possibilities. Cryptocurrency became the new drug for the people looking for better investment ideas.
Undoubtedly, a great concept for the economy but comes with a great environmental cost as well. Bitcoin mining alone consumes more than 120 Terawatt Hours (Twh) per year, using more electricity annually than countries like Malaysia, Sweden or Argentina.
Studies say that the Bitcoin network could consume as much energy as all data centers globally, with an associated carbon footprint matching London's footprint size. Bitcoin could alone produce enough carbon dioxide emissions to push global warming above 2 °C within less than three decades.
We have to keep ourselves safe, but we also have to keep the rest of the environment safe, and we're not doing that right now…
In many of the most biodiverse parts of the world, positive change will only be possible via forming partnerships with the people who rely most on, and know most about, the ecosystems they live in.
Earthr.org is a platform which brings different people across the world and helps in providing sustainable solutions. On the occasion of World Environment Day Earthr.org is organizing a Webinar, where like minded people can come and share their ideas on how we can fight against Coronavirus sustainably.